臺灣高教走出世界,屏大培育海外大學講師更著力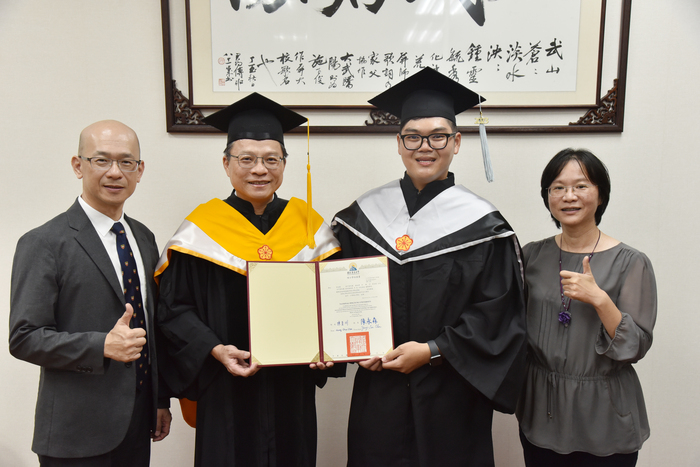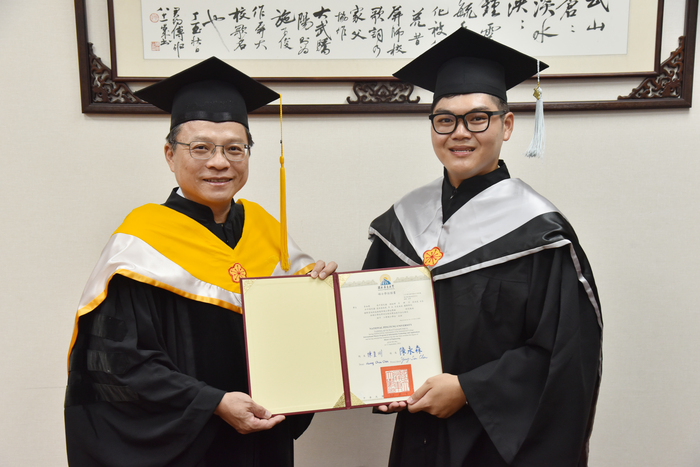 屏大響應政府新南向計畫,多元發展各領域與新南向國家連結互動網絡,重點經營泰國、越南、印尼及馬來西亞等4國學術交流合作及招生,申請教育部新南向計畫經費補助,舉辦假日學校、Training The Trainer培訓課程(學員皆為姊妹校正式教師,分享臺灣最新教育理念及實務,至今超過300位東南亞姊妹校教師參與)、開辦越南及泰國基礎語言學分課程、與東南亞姊妹校共辦學術研討會。除教育部新南向計畫補助外,屏大亦挹注校務資源,辦理亞洲校長論壇邀請姐妹校長來訪,接受東南亞姊妹校教師來校短期研究,接受東南亞姊妹校師生來校交換或實習,種種國際化政策行動,屏大成為新南向國家學生申請留學優質選擇。
屏大勇敢走向國際學術社會,向世界介紹臺灣優質高教環境,經過多管齊下的國際化政策努力,姊妹校師長來訪實地感受屏大校園環境,返國後鼓勵學生申請屏大交換或留學,更有姊妹校選送優秀學生,補助學生來屏大攻讀研究所,並簽約學成返回母校擔任正式講師,屏大輸出臺灣高教,為東南亞姊妹校培育正式大學講師,成就卓越已逐漸受到注目。
截至目前,屏大已為東南亞姊妹校成功培育3位優質教師,其中2位係取得中文系碩士學位,分別來自越南姊妹校土龍木大學(Thu Dau Mot University)及泰國姊妹校蘭帕潘尼皇家師範大學(Rambhai Barni Rajabhat University, RBRU),先前跨越疫情困難來臺學習,皆已順利完成學業後,返國擔任大學中文講師,將臺灣文化用語發揚。
除了向世界輸出華語教學,為姊妹校培育華語教師之外,現在更跨越資訊領域學門,成功培育資訊領域大學講師,來自泰國姊妹校塔亞布里皇家理工大學(Rajamangala University of Technology Thanyaburi, RMUTT)推薦之Taweelap Suwattanapunkul (華語名李淑聞)同學,自屏大國際資訊科技與應用碩士學位學程畢業,接受泰國姊妹校補助選送攻讀碩士學位,簽約學成後,返回泰國母校擔任大學資訊領域正式講師。
國際事務處指出,淑聞同學在校期間學業表現優秀,投稿獲得日本資訊領域學會接受,與屏大指導教授共同前往日本發表論文,並主動學習華語適應臺灣生活環境,有華語基礎溝通能力,在今年初免除入境檢疫後,屏大接受8所泰國姊妹校師生訪問教學,協助接待來訪泰國師生。更在完成碩士學位各項要求後,協助指導泰國籍實習學生適應屏大學習環境,為臺泰學術合作強化連結而努力,相信在屏大留學經驗,能為其擔任大學講師有所助益。
為宣揚本校持續深耕東南亞姊妹校決心,有能力為姊妹校培育正式大學教師,除接受姊妹校推薦學生來校學習外,目前已與泰國宋卡王子大學(Prince of Songkla University, PSU)簽署休閒管理領域碩士雙聯學位,未來將持續拓展其他領域雙聯學位,擴大學生申請入學管道方式,在淑聞同學離境返國擔任教職前,陳永森校長與陳皇州國際長特別接見淑聞同學,給予嘉勉祝福餞行,期盼淑聞同學未來擔任大學講師後,持續鼓勵後進學弟妹來臺學習,讓屏大與泰國姊妹校RMUTT合作關係更加緊密,並鼓勵淑聞同學未來再來臺灣攻讀博士學位,將臺灣優質科技知識帶回泰國。
【In Taiwan's higher education, stepping onto the global stage, National Pingtung University is putting more effort into cultivating overseas university lecturers】
National Pingtung University (NPTU) responds to the government's New Southbound Policy by diversifying its development in various fields and establishing interactive networks with New Southbound countries. The university focuses on academic exchanges, cooperation, and admissions in four countries: Thailand, Vietnam, Indonesia, and Malaysia. It applies for funding support from the Ministry of Education's New Southbound Program and organizes activities such as holiday schools, Training The Trainer courses (attended by formal teachers from sister schools who share Taiwan's latest education concepts and practices, with over 300 Southeast Asian sister school teachers participating to date), offering basic language credit courses in Vietnam and Thailand, and jointly hosting academic seminars with sister schools in Southeast Asia.
In addition to the Ministry of Education's New Southbound Program funding, NPTU also dedicates its own institutional resources to initiatives such as the Asian Presidential Summit Forum, inviting sister school presidents for visits, hosting short-term research visits by teachers from sister schools in Southeast Asia, welcoming exchange students and interns from sister schools in Southeast Asia, and implementing various internationalization policies and actions. As a result, the university has become a preferred choice for high-quality study abroad opportunities for students from New Southbound countries.
NPTU walk boldly toward the international academic community to introduce Taiwan's high-quality higher education environment to the world. Through a multi-pronged approach to internationalization policies, faculty members from sister universities visit the campus of NPTU to personally experience the campus environment. Upon returning to their home countries, they encourage students to apply for exchange programs or study abroad at NPTU, and some sister universities select outstanding students to provide financial support for their graduate studies at NPTU. Additionally, formal agreements are signed, allowing these students to return to their home institutions as official lecturers after completing their studies. NPTU exports Taiwan's higher education by nurturing formal university lecturers for sister universities in Southeast Asia, and its outstanding achievements are gradually gaining attention."
As of now, NPTU has successfully nurtured three high-quality teachers for its sister schools in Southeast Asia. Among them, two have obtained master's degrees in Chinese department. They respectively come from NPTU's sister schools, Thu Dau Mot University in Vietnam and Rambhai Barni Rajabhat University (RBRU) in Thailand. Despite the challenges posed by the pandemic, they came to Taiwan to study and have successfully completed their studies. Upon returning to their home countries, they have taken up positions as Chinese language lecturers at universities, promoting Taiwanese language and culture
In addition to exporting Chinese language teaching to the world and nurturing Chinese language teachers for sister schools, we have now extended our reach into the field of information technology. We have successfully cultivated a university lecturer in the information technology field from our sister school, Rajamangala University of Technology Thanyaburi (RMUTT) in Thailand. This lecturer is Taweelap Suwattanapunkul, who graduated from NPTU's International Master Program in Information Technology and Applications. He received a scholarship from our sister school in Thailand to pursue his master's degree, and after completing her studies, He returned to her alma mater in Thailand to serve as a formal lecturer in the field of information technology.
The International Affairs Office pointed out that during his time at school, student Taweelap Suwattanapunkul demonstrated excellent academic performance. He submitted a paper that was accepted by a Japanese information technology association, and he went to Japan with NPTU's supervising professor to present the paper. Taweelap Suwattanapunkul also proactively learned Chinese to adapt to the Taiwanese living environment and has a basic level of proficiency in Chinese communication. After being exempted from quarantine upon entering Taiwan earlier this year, NPTU hosted visits from students and faculty from eight sister schools in Thailand, with Taweelap Suwattanapunkul assisting in receiving the visiting Thai students and faculty. Furthermore, after completing all the requirements for her master's degree, she has been helping guide Thai internship students in adapting to the academic environment at NPTU, thus working to strengthen the academic cooperation between Taiwan and Thailand. It is believed that his experience studying at NPTU will be beneficial in his role as a university lecturer.
In order to promote our school's continued commitment to deepening ties with our sister schools in Southeast Asia and the ability to cultivate formal university teachers for these institutions, we have not only welcomed recommended students from our sister schools for studies but have also signed a dual master's degree program in Leisure Management with Prince of Songkla University (PSU) in Thailand. We plan to further expand dual-degree programs in other fields, thereby broadening avenues for student admissions.
Before Taweelap Suwattanapunkul's departure to take up his teaching position in his home country, President Robert Chen and Dean of Office of International Affairs Kelvin Chen held a special meeting with her to express their appreciation and best wishes. They hope that Taweelap Suwattanapunkul, in his future role as a university lecturer, will continue to encourage fellow students from her home country to come to Taiwan for studies, thus fostering even closer collaboration between NPTU and our sister school RMUTT in Thailand. They also encouraged Taweelap Suwattanapunkul to consider returning to Taiwan in the future to pursue a doctoral degree, with the aim of bringing back high-quality technological knowledge to Thailand.